I've always enjoyed words. I took to writing about my experiences following the sudden death of my niece, Mary-Lou, in 2020.One of the most common things people said to me and my family in the early days was "I really don't know what to say…" I was acutely aware that, for once, I didn't have the words, either. I read a lot and tried to absorb the advice and wisdom.I decided I wanted to write my own book about the – mostly kind – things people said, and did, in the short period between her death and the funeral. I came up with the working title Sixteen Days. I spent a long time reflecting. Through my description of what happened, and referencing some of my research, I offer advice for anyone dealing with family, colleagues or clients who are recently bereaved.The book was published on 13th January 2022, as we go into another year without Mary-Lou here on earth.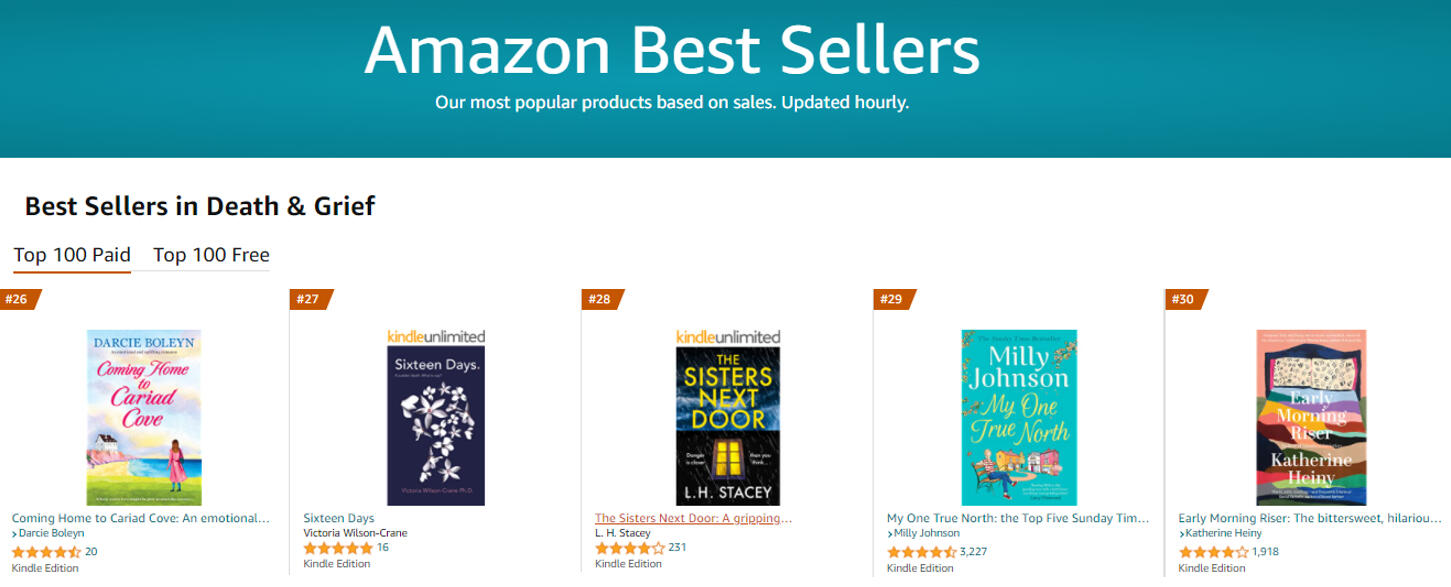 Now an Amazon Best Seller
⭐️⭐️⭐️⭐️⭐️ Victoria's narrative voice is so authentic and honest that I read through this in one sitting, absolutely absorbed. As someone who is also from a family of carers and with unfortunately poor luck in terms of loss, the Brenda from Bristol reference ("not another one!") had me laughing out loud. This book really encapsulates the bizarre comedy of errors that can emerge from the ceremonies we memorialise our loved ones with, and that space where you learn to stretch and be more forgiving of arguments and outbursts to accommodate for each other. – Zoe B

⭐️⭐️⭐️⭐️⭐️ Victoria has created an intimate, moving and useful guide to supporting someone through grief. It's a book everyone should read, ideally before they think they might need it. You can then file away the sage advice it contains to refer back to. I am very grateful to Victoria for sharing her experiences, and to her sister and family for supporting her to do so. – Hannah Powell

⭐️⭐️⭐️⭐️⭐️ This is a very personal account of how the author lived through the sudden and unexpected death of a very close family member. The raw emotion is balanced with the need to be there for others, and its pace guides you through the first sixteen days on the things that you may need to consider at a time when you don't have the headspace to do so. This is far from being a morbid book. It is full of love and despair and leaves you thinking about the 'what ifs' in life and death. And once read, you're reminded that grief stays with you in many ways. – Richard
⭐️⭐️⭐️⭐️⭐️ Alongside an incredibly moving account of grief after the death of her beautiful 22-year-old niece, Mary-Lou, Victoria Wilson-Crane, in Sixteen Days, offers offers tangible and brilliant guidance in communicating with those who've experienced a bereavement. Highly recommended. – Ellie McCabe

⭐️⭐️⭐️⭐️⭐️ I highly recommend this book and will be telling many people about it. This book portrays the sadness but also sets out practical steps when faced with bereavement and how to love and support those left behind. It is a book which explores sudden death, what to do if it happens to you or someone you know and practical tips of what to say and do. The emphasis is the uniqueness of each loss and bereavement and there is 'no right or wrong way to conduct yourself'. – Ladey Adey

⭐️⭐️⭐️⭐️⭐️ I had to wait a few days after this book arrived before I could bring myself to read it. And then I devoured it in two days. It's a tale of terrible loss, but it's far more than that. It's also a guide about what to do when grief hits us and those we know. I ordered the paperback version of this book so that I can delve into it when I need to, to remind myself how I can best support grieving people whether they are close to me or just acquaintances. After suffering from a grievous loss herself, the author then became a Certified Grief Recovery Specialist - this book is a mixture of what she has learnt from both personal experience. I recommend buying a copy and having it to hand for when the worst happens. – Julie Goodfellow-Smith
Spotlight on...
April 2022Speak Up Talk Radio has announced the winners of 2022's first quarter Firebird Book Awards contest.Sixteen Days. A sudden death. What to say? is a winner in the Death and Dying category.
Sixteen Days is available now.Paperbacks, signed by the author, are available directly from this site.You can order your copy for £9.99 (including UK postage) using the UK payment button below.For orders from outside the UK, the book is available for £15.99 (including International postage) – just select the International payment button below.You'll be taken to a secure page operated by our trusted payments partner Stripe.com and returned to this site after your payment.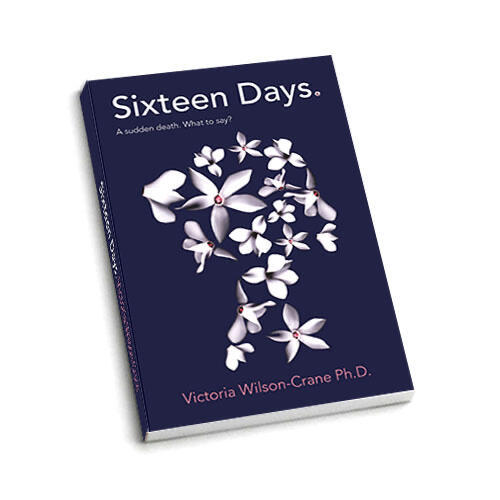 If you'd like to buy two copies, maybe one for yourself and one for a friend, it's only £16.99 (including UK postage) or £22.99 (including International postage)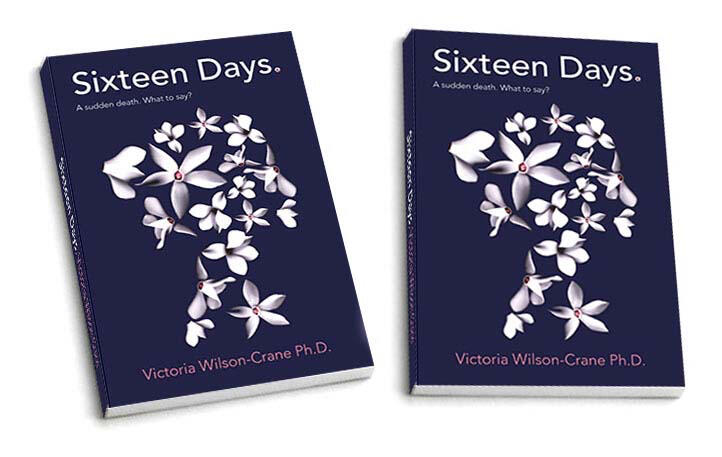 ---
Buy Sixteen Days and the Grief Recovery Handbook together
My own book Sixteen Days can be bought in a bundle with the Grief Recovery Handbook.For both books it's £18.99 (including UK postage) or £24.99 (including International postage)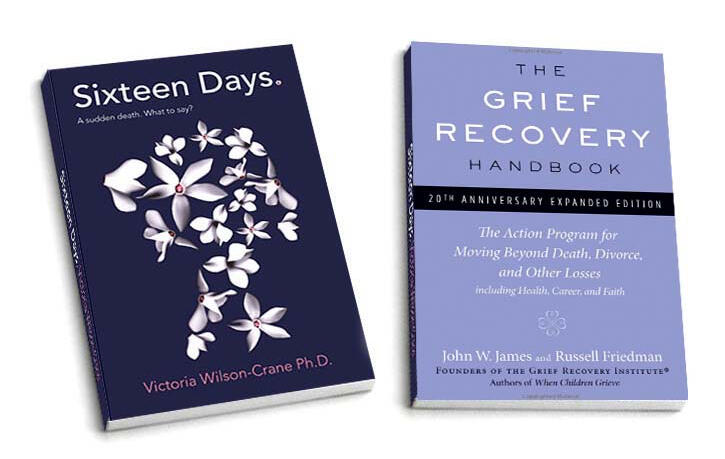 ---
Join my Mailing List
Be amongst the first to hear about my book news.
If you just want to get in touch with me for anything else, use the Contact form at the bottom of the page.
---
Order received
Thank you for your order.You should shortly receive an email confirmation.Your order will be posted shortly.If you have any queries then please contact me.